Avenue Hair Salon is San Antonio's newest Family salon with high-level professionals ready to meet your needs.
We have established a positive reputation based entirely on quality, service, professionalism and deep knowledge of our profession, products, and industry, making us a great partner for your hair and skin care needs. We carry products from Aveda, Brazilian Blowout, Kérastase, and Goldwell.
It is our mission at Avenue Hair Salon to provide all our guests with a remarkable experience while performing our business with integrity and deep knowledge of our profession. We are committed to providing superior service to each individual guest with added value. Through our friendly customer service and life long education, we will strive to be your number one choice for all your salon needs while setting the standard in environmental responsibility.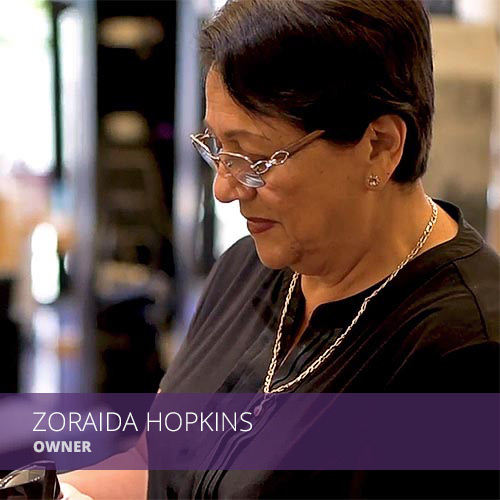 Zoraida has been in the industry for over 30 years, Her passion was sparked from the need to provide for her children as a single mother. Early in her career she surrounded herself with talented stylist and learned best industry practices that are still relevant today. Feeling that something was missing, she seeked out international continuing education, taking Toni & Guy Classes in London and Milan. Some of the national classes include Brazilian Blowout, Goldwell, Sam Villa, and Pravana. In her pursuit of education, she has been certified in non-surgical hair placement, to find solutions for Men and Women struggling with hair loss.
Avenue Hair strives to create an environment where everyone can feel comfortable. Contact our team today to schedule an appointment, or you can simply come in for a free consultation if you want to get professional advice for your hair, or want to get to know the stylists. We're always here to serve you.